Isabel went into labor while working a night shift as an L&D nurse at the hospital she was delivering. Her contractions started at about 1am and were mild and regular. By 6am, they were strong enough for others to notice and she was sent home by her charge nurse. Prior to leaving, Isabel's OB checked her cervix and found she was already 5cm dilated. She drove home in hopes of getting through early labor in the comfort of her own home. Luckily, her parents had come over for the weekend and were home when she arrived. She woke her husband and shared the news.
Everyone returned to the hospital by 8am. Isabel continued to labor with the support of her husband, family, and co-workers until she was completely dilated around 3:30pm. She pushed for approximately 30 minutes and delivered a vigorous baby boy at 4:04pm who weighed 7lbs 8oz.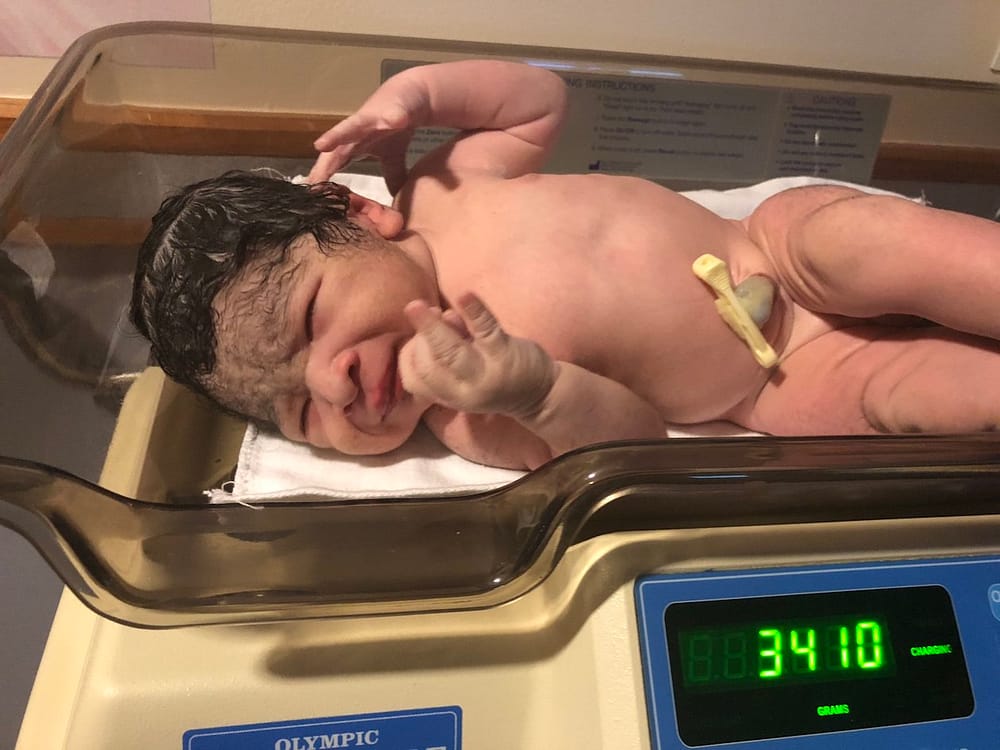 Isabel Jean Bio
Isabel lives in the outskirts of Raleigh/Durham, NC with her husband, 1.5-year-old son, and 9-year-old dog. She recently had a career change and started working as a certified nurse midwife in a local hospital. Prior to that, she worked as a labor and delivery nurse for 8 years. Currently, she is focusing on developing her career and associated skills while balancing her new-ish mom role.
Resources
Kindred Bravely
Today's episode is brought to you by Kindred Bravely. From adorable maternity wear to comfortable nursing bras, this mom-owned company has you covered. See all of their comfy clothing at kindredbravely.com! I especially love their Simply Sublime nursing tank, their high waisted leggings (for pregnancy AND postpartum), the comfy Jane pajamas, and their high waisted underwear!