To listen to this episode, and more than 300 other birth stories in The Birth Hour archives, join our listener supporter group here!
Chamblee writes out a brief summary of her story below. Listen to the episode for the whole journey.
"On March 13th, 2017 my OBGYN called me at work to come in for an ultrasound. I thought this was weird, because I had just been there the week before for my 16 week check up (during that check up everything went well, & we got to see my daughter during a routine ultrasound). When I arrived at the office I knew something was off— they told me that some of my blood work results (from the week before) had come back a little high & they wanted to just recheck my baby's progress via ultrasound.
Instead of being very chatty, like usual, the ultrasound tech was very quiet and diligent with gathering images. As I looked at my baby in the screen I thought "she looks fine. She is kicking her legs, moving her arms and head, her heart rate was normal, etc". Later, my doctor came into the room and explained that my daughter had a neural tube defect called Spina Bifida—my heart hit the floor. "What is that?" I asked because honestly I was ignorant to any details of SB. She explained that I would need to see a perinatal specialist to get specific details, but that as a "whole" babies with SB would never walk & would have a lifetime of struggling with hydrocephalus (water on the brain). I fell apart—my child would never walk & have mental issues.
Fast forward to our appt at the perinatal specialists. Instead of being supportive, comforting, and positive (like my OBGYN), the doctor took more invasive images and delivered very bleak news. He said that my child would live a hard life filled with struggles—but then he directed his attention to me and my husband. As we sat shivering in a conference room he said "unless you want to live a life of constant obligation & hardships, you may consider abortion. Legally, in the state of GA, you are still within the timeframe to eliminate your pregnancy." Luckily for me, I got to see my baby that day during the ultrasound. She was moving. She was wiggling and she was kicking. She had life in her & so far was enjoying it just like every other baby in a mommy's womb. Abortion wasn't the path for us.
After thorough research, I realized that there was a surgery available that could help lessen the effects of SB. I immediately called Children's Healthcare of Vanderbilt, who was one of three places in the U.S. that can perform the surgery. They scheduled a consultation, and after a rigorous weekend of evaluations, we were approved for the fetal surgery! On May 2nd both me and my daughter underwent surgery. The recovery process was intense, and I had to remain on bedrest for the remainder of my pregnancy.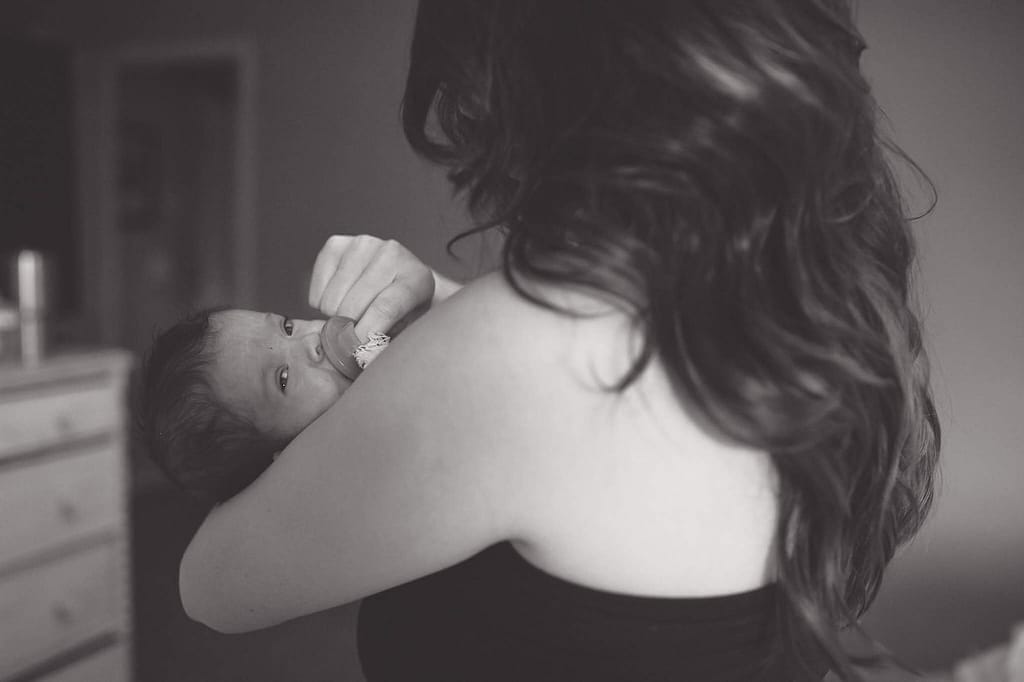 On June 27, 2017 our daughter Bryce Magnolia Madani made an early 2nd arrival into this world. Born at 32 Weeks. 4 lbs 1 oz. 17 in long. Now, she is a strong 6 month old baby girl! She kicks her legs and mentally meets every milestone for her age!
As far as walking, she may walk normally or may never walk at all; but, based on her SB level she was suppose to be paralyzed from the waist down. The Fetal Surgery maintain those exposed nerves in her back & allowed her back to heal more normally! We may never be able to have other children, based on how harsh Fetal Surgery is on the uterus— but God blesses us with a miracle! He gave us strength during tough times, & has showed us how to truly see the positive side of life. Not to mention, we have a beautiful, little baby who continues to enhance our lives tremendously!"
Aeroflow Breastpumps
Today's sponsor, Aeroflow Breastpumps, helps new and expecting moms qualify for a free, top-brand breast pump through insurance. They offer all major pump brands including Medela, Spectra, Lansinoh and more. Visit Aeroflow's website today to get started on receiving your free breast pump through insurance! From dealing with insurance, getting a prescription and handling all paperwork – your dedicated Breastpump Specialist will take care of everything for you. Go to aeroflowbreastpumps.com/birthhour and they will know I sent you!