To listen to this episode, and more than 300 other birth stories in The Birth Hour archives, join our listener supporter group here!
Two Unmedicated Hospital Births, Adoption Story & Vasectomy that Reversed Itself
Leanne's first child was born at 41 weeks in an unmedicated hospital birth with a nurse mid-wife group. She labored for about 7 hours before Wesley came flying into the world. Her middle child, Eloise, joined their family via open infant adoption. Leanne and her husband were present for her birth and received their daughter in the hallway just minutes after her induction and vacuum-assisted delivery. Her 3rd child, Thomas, entered their family after a surprise post-vasectomy pregnancy. He was born at 40 weeks and 3 days, after 2.5 weeks of prodromal labor, in the same hospital as his older brother and with the same mid-wife group. He was born after about 90 minutes of active labor in an unmedicated birth.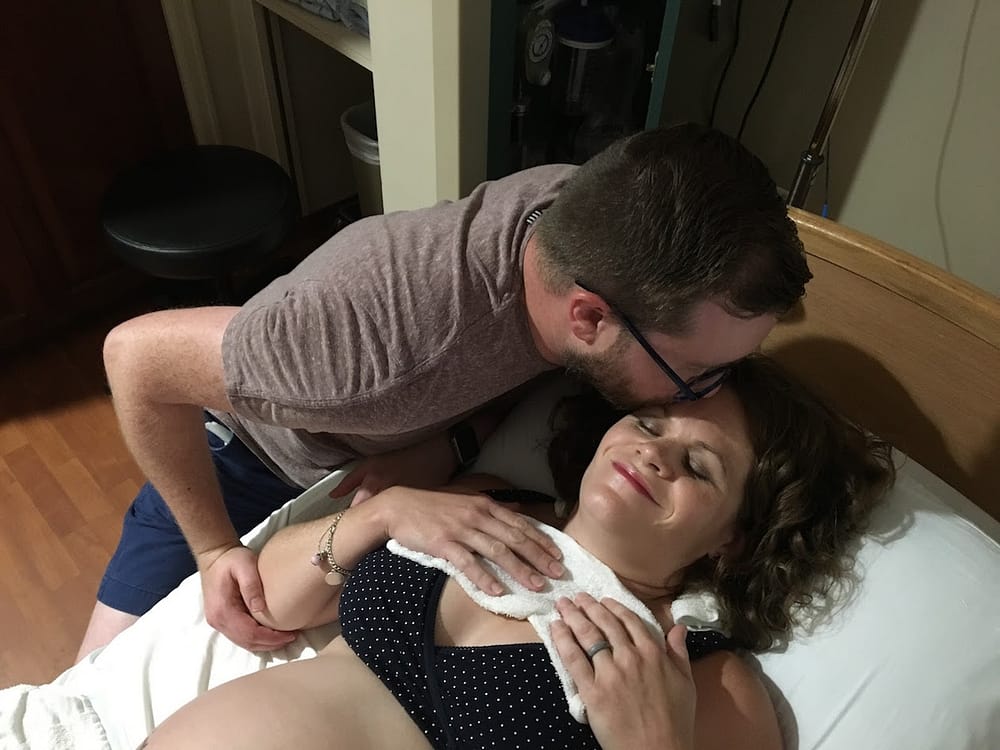 Leanne Johnston Bio
Leanne lives in a Fort Worth suburb with her husband of 9 years and their 3 children, Wesley, Eloise, and Thomas. Leanne and Jarrod met in seminary and work together at a local church. Leanne enjoys walking, baking chocolate chip cookies, and wine. Connect with her on Instagram and Facebook.
Resources
Natural Hospital Birth Book
The Birth Hour
Bradley Method
Grove Collaborative
Today's episode sponsor is Grove Collaborative. Grove makes it easy to discover amazing natural home and personal care products. Grove selects only the best non-toxic products, so you can shop with confidence knowing that everything on their site is good for you, your family, and the planet. Grove's VIP membership provides our customers with: unlimited free shipping, a free full-sized gift every few months, price match guarantee, and amazing personal service.
Go to this link and when you sign-up you'll get a free gift!