After dealing with infertility, Olivia and Isaac turned to embryo adoption to grow their family. Even still, they dealt with a miscarriage before becoming pregnant with their son. 35 weeks later, Olivia realized that her water had been broken for several days, so she and her husband headed to the hospital for an induction. The birth plan went out the window and after 43 hours of induction, their son came into their lives healthy and happy.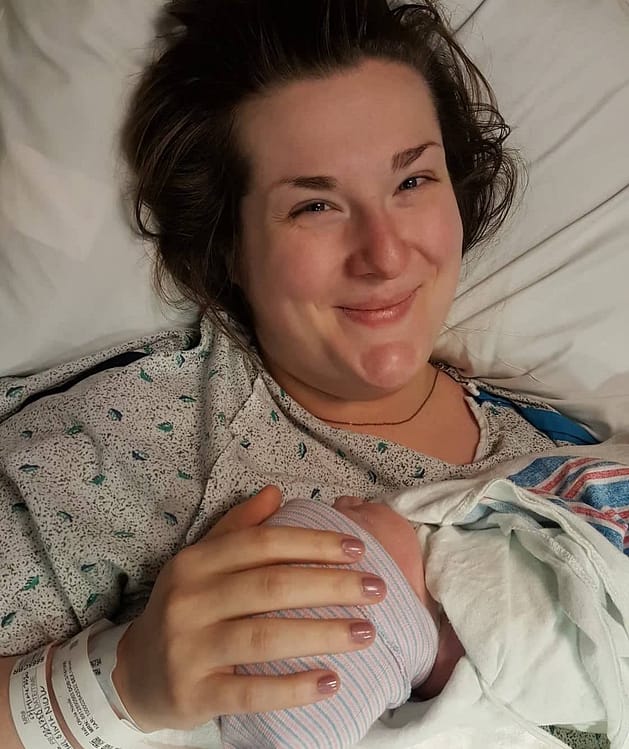 Olivia Hall Bio
Olivia is a former second grade teacher, married to her preacher husband Isaac. They live in a small town in Kentucky with their 10 month old son, Elias and cat baby, Lucy. Olivia and Isaac tried to conceive for about 3 years before deciding to go to the National Embryo Donation Center (NEDC) in Knoxville, TN and pursue embryo adoption to grow their family. After a healthy pregnancy and beautiful baby boy, Olivia now has her dream job, being a stay at home mom. The three of them are homebodies and love spending time with family. Connect with her via email at oliviamcmillan314@gmail.com.
Resources
Betterhelp
Today's episode is sponsored by BetterHelp. Pregnancy and new parenthood can be extremely stressful and many struggle with their mental health. Which is why we want you to Check out BetterHelp.combirthhour. BetterHelp will assess your needs and match you with your own licensed professional therapist so you can Connect in a safe and private online environment and you can start within 48 hours of signing up!
BetterHelp matches you with a counselor based on questions you answer during sign up AND they  make it easy and free to change counselors if needed. BetterHelp is more affordable than traditional offline counseling and financial aid is  available. As a listener, you'll get 10% off  your first month by visiting our sponsor at BetterHelp.com/birthhour.
Wisdom Talk
Join Bryn for a Wisdom chat where she will share her birth stories and invite those on the call to ask questions or share your own stories. The Q&A will be on December 27 at 10am CT on the Wisdom app: https://joinwisdom.audio/thebirthhour