You've found out you're pregnant and after the initial excitement (and sometimes shock!) wears off you start to wonder about all of the 'do's and don'ts' of pregnancy. Some of those 'don'ts' like soft cheese, lunch meat, and caffeine may have you a little perplexed but one thing that most people know for sure is that you have to be very careful about alcohol consumption during pregnancy.
While giving up alcohol for nine months is a small price to pay to ensure a healthy start for your baby, it can be hard when you're used to enjoying a glass of wine at the end of a long day or to mark a special occasion with friends.
We've tried quite a few non-alcoholic imitations here at The Birth Hour but have never felt confident recommending them because well, they just didn't taste very good. This is where Surely comes in. Surely non-alcoholic wines actually taste like wine and they are delicious! Surely is made from natural ingredients and is low sugar and low calorie (30-45 calories per glass) which may be important to anyone who needs to monitor their blood glucose levels during pregnancy as well. Surely wines are also gluten-free and vegan friendly if those are important to you.
But the most standout feature of Surely is just how good it is and how much it tastes like real wine! It tastes like real wine because it is! Rather than bottle a poor wine imitation, Surely partnered with the finest winemakers in Northern California to make wine. Then, they use a dealcoholization process that removes the alcohol.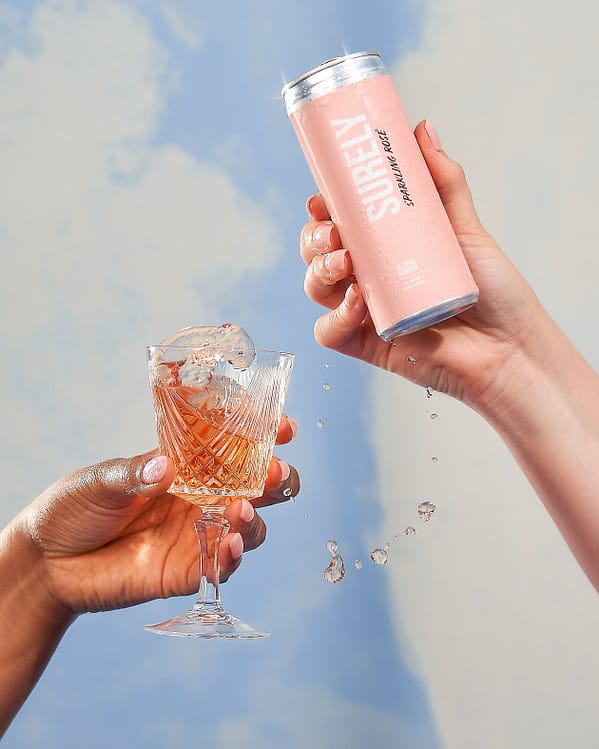 Surely spent nearly a year working with the best craft winemakers in California to make non-alcoholic wine that tastes amazing. They source grapes from premium California regions and carefully remove the alcohol to retain the natural aroma and flavor of the wine.
In addition to enjoying a glass of wine on the couch with your feet up at the end of the day, we especially love this option for special celebrations during your pregnancy. It would be so fun to have an assortment of Surely wines at your baby shower or take a bottle of sparkling rose on your babymoon to celebrate!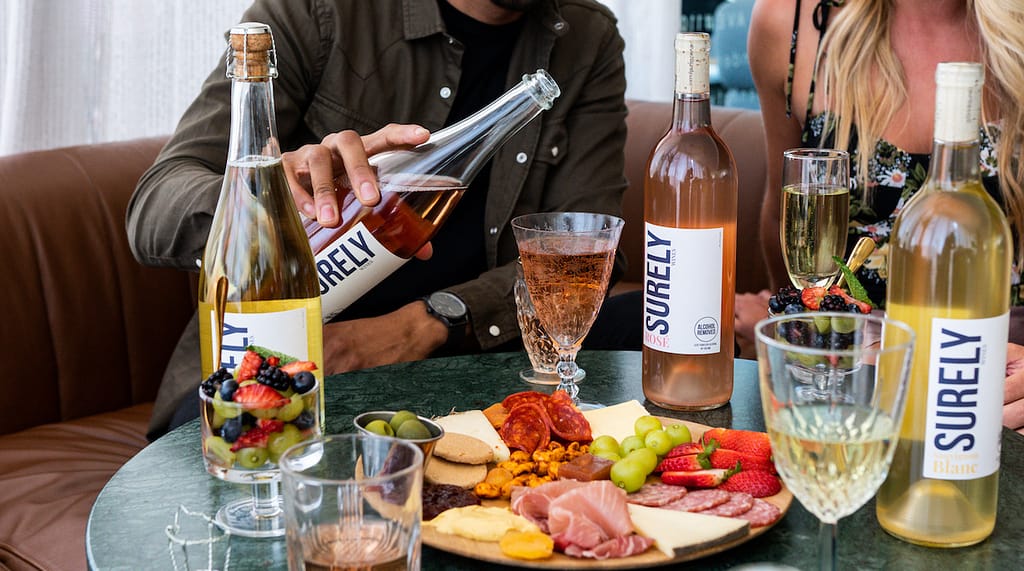 Birth Hour readers get 20% off + free shipping on all Surely products. Hurry, this is a limited-time deal that ends in 48 hours! Use code BIRTHHOUR at checkout to get your discount.
If you're still skeptical, Surely offers a 100% satisfaction guarantee on all orders. If you don't love it, they'll refund you no questions asked. We can't wait for you to try Surely wines and let us know what you think! Cheers!