To listen to this episode, and more than 300 other birth stories in The Birth Hour archives, join our listener supporter group here!
Cristian and Lena struggled to conceive for three years. After one-and-a-half years of trying they sought help through the fertility clinic, which diagnosed Lena with PCOS and an under-active thyroid. After proceeding through all the appropriate tests (like checking for fallopian tube blockage, semen checks, and ruling out all other possible causes) they embarked on the very basic fertility care: Letrozol (similar to Clomid). After trying 3 rounds of Letrozole, they fell pregnant in November 2016.
With the myriad health issues Lena had (asthma, hypothyroidism, hasimotos disease, PCOS and allergies) there was some talk of needing special care on the mainland, which would make her island-based homebirth out of the picture. However, Lena had a very special and amazing midwife who looked deep into the "rules" and said that, provided things were carefully monitored, they could stay with midwifery care on the island. A homebirth was planned, and Lena did many things to promote a very healthy pregnancy in order to keep her dream a reality. The thought of having to travel by boat to get to a birth center or hospital while in labor was unbearable for Lena.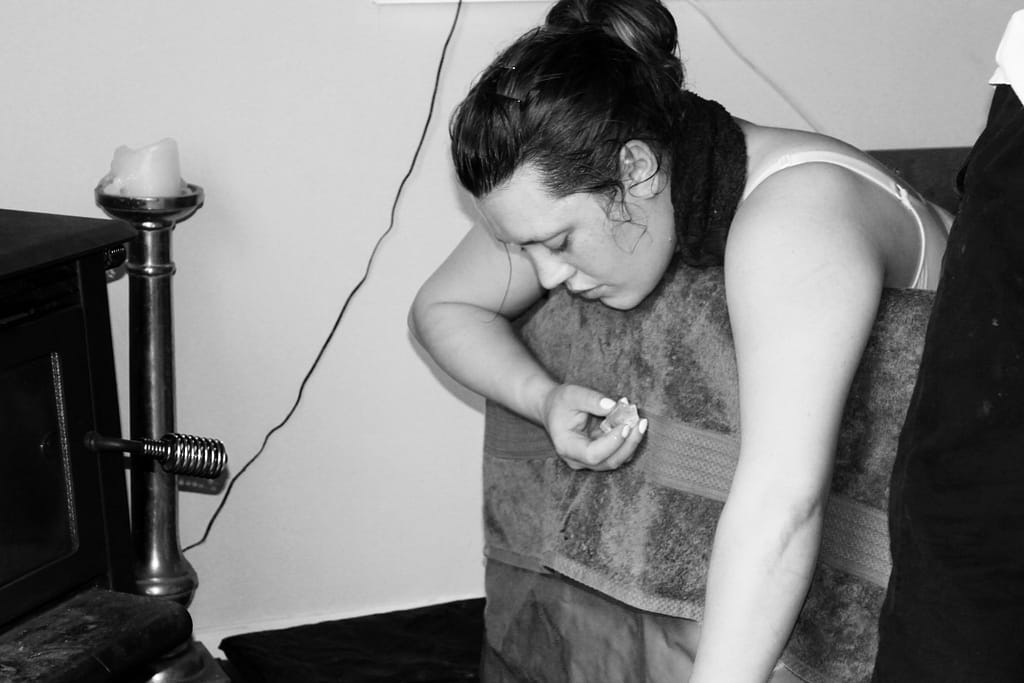 At 9 days over-due, Lena went into labor on a Sunday afternoon at 1pm. The midwife arrived at 3pm, and by then labor was in full swing. Her contractions were intense and back- to-back with little to no breaks in between. Once 10cm dilation was reached, Lena's midwife helped baby get past a small cervical lip and then performed a very nifty maneuver to help baby drop and get past the pubic bone that he appeared to be stuck on. Moments later, Lena's waters gushed everywhere and pushing commenced. 45 minutes later (10 hours of labor + 45 minutes of pushing) baby was here at 10:36pm. Cristian caught baby and announced the sex.
Lena suffered a 3rd degree tear and was stitched up nicely by her midwife shortly after. The evening closed with a delicious cheese toastie and bubbles in bed to celebrate.
Lena Whetton Bio
Lena Whetton is a 29-year-old Cake maker and decorator from New Zealand. Her and her husband live on an Island 35 minute ferry ride from the biggest city Auckland. Waiheke is a small Island with a permanent population of around 8,000 however during the summer months it rises to a whopping 20,000!
Lena has recently birthed her first child with Husband Cristian who is a chef so life is all about food! She is currently on maternity leave so spends her days nursing, playing and caring for baby Marlon. Once falling pregnant Lena became birth obsessed and that is how she came across the birth hour, listening to episodes back to back while making cakes all day long. Her mother was a childbirth educator and La Leche League leader back in the day so birth was a very normal thing in her life although she had never witnessed a birth in real life.