Bricia shares her hospital birth story and all of the preparation she did prior to the birth and although the birth went very much like she had hoped, her placenta didn't come and she had to be taken to the OR. Listen to her tell her whole story in her own words.
To listen to this episode, and the rest of The Birth Hour archives, join our listener supporter group here!
Bricia Lopez's Bio
Bricia is a partner at Guelaguetza, LA's temple for Oaxacan cuisine. She has become a staunch proponent of Oaxacan culture and an integral figure in the gastronomic culture of Los Angeles. Her blog, moleandmore.com reaches a wide audience of young people in search of cooking tips and cultural experiences. Her and her family's story have been featured in a number of multi-media national and international publications.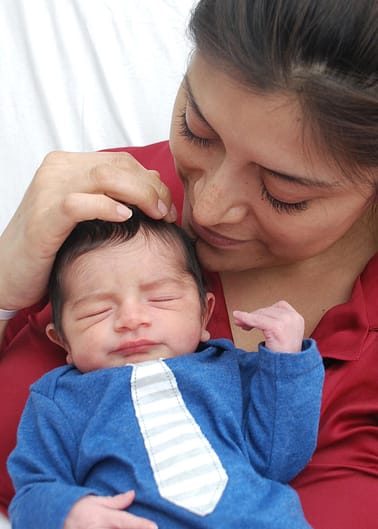 Bricia was also recently invited to the White house to participate in a roundtable discussion with President Obama and eight other of the country's business leaders on immigration and economic issues. She has also spoken of young immigrant issues in front of Mexico's President, Enrique Peña Nieto.
Bricia also co-hosts Super Mamas Podcast alongside her sister where new, experienced and expecting mothers come together to exchange knowledge and support. Connect with her on Instagram.