To listen to this episode, and more than 300 other birth stories in The Birth Hour archives, join our listener supporter group here!
Male Factor Infertility, IVF, Twins and Homebirth
After receiving devastating news about their chances of conceiving due to a severe case of male factor infertility, Ashley and her husband Andrew were thrown into the unknown world of infertility. Ashley of @ashleyizsak found out she was pregnant on her 28th birthday from their first round of IVF with ICSI. Two weeks later, on new years eve, they found out she was expecting mono di twins.
From the start, Ashley struggled with her desire to do things as naturally as possible while being told delivery would take place in an OR with a team of about twenty people. At 20 weeks, they discovered her cervix was shortening and at 24 weeks, they gave her steroid injections to help mature the babies' lungs. Surprising everyone, she went on to carry the twins past her due date and successfully delivered her twins vaginally at the hospital in an OR.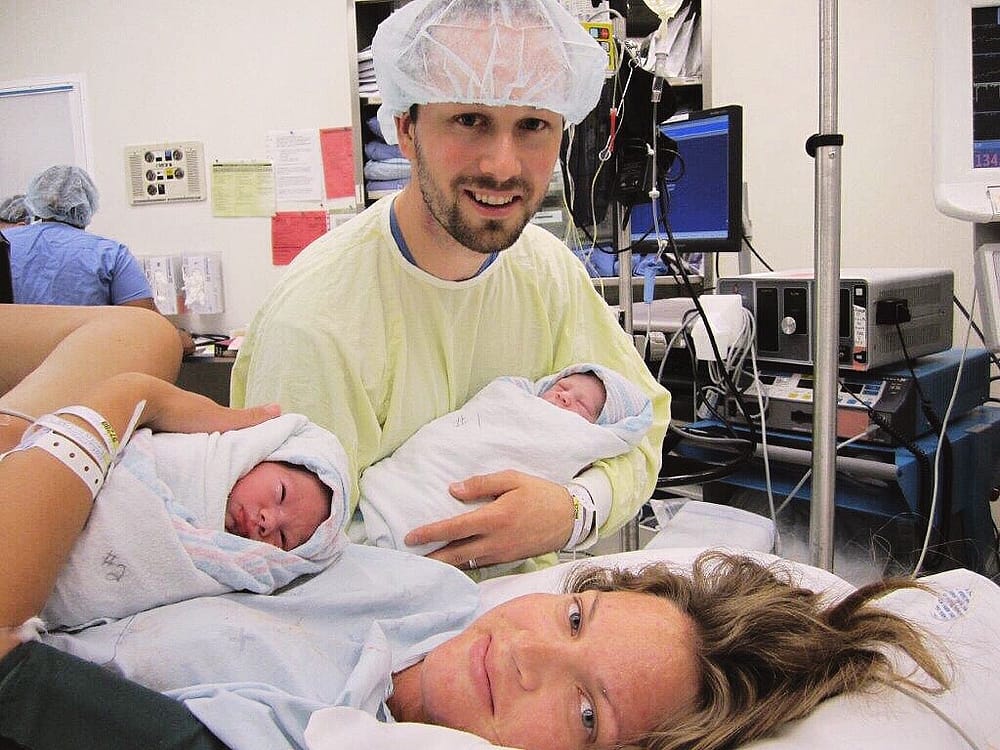 For five years, they were a happy family of four; yet, every December a bill arrived reminding them of their frozen embryo that remained at the fertility clinic. Ashley struggled with first wanting another baby, then feeling done, and then finally wanting to try for that third baby. In a crazy coincidence, the third embryo would be transferred into Ashley exactly six years later, to the day. At 20 weeks, she and her husband made the decision to switch to midwifery care and pursue a homebirth. Hours shy of the twins sixth birthday, Ashley gave birth at home, in a birth pool, to a beautiful baby boy.
Ashley Izsak Bio
Ashley has been blogging and writing for close to a decade. She is the author of a series of essays including heartfelt glimpses into motherhood and normalizing infertility. Nestled in a small village outside of Ottawa, Ashley, her husband, their twin daughters and baby son, strive for simplicity, joy, and lots of glamping. You can connect with her on Instagram at @ashleyizsak and on her blog Calmly Chaotic.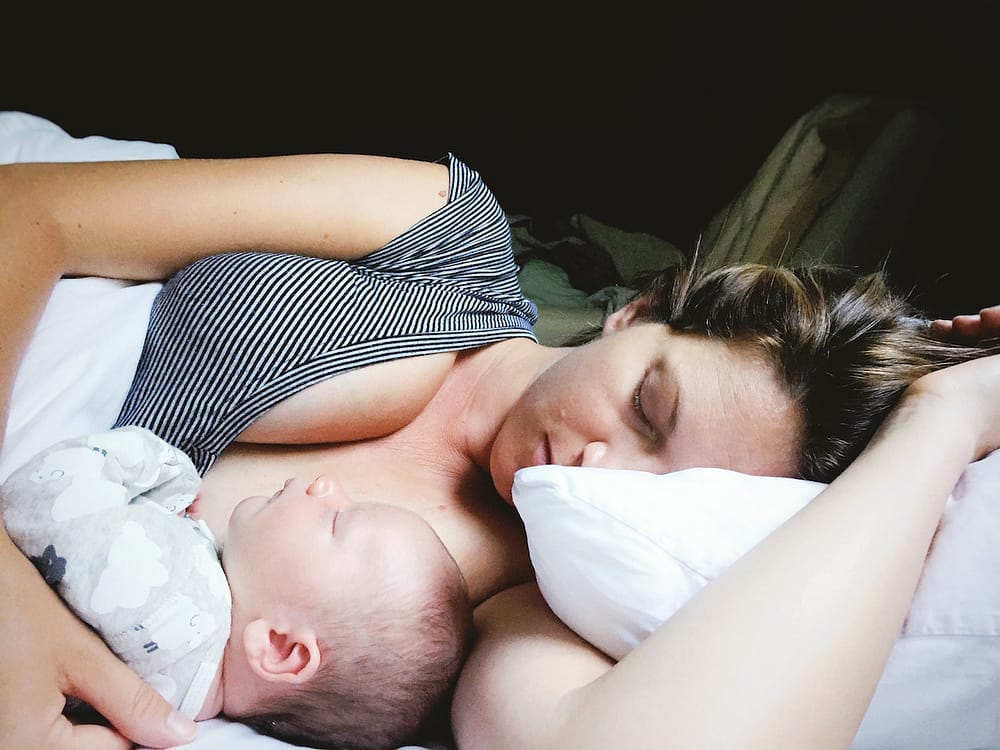 Resources
Ina May's Guide to Childbirth
Birthing From Within
Navigating the Land of IF
How to Make Love to a Plastic Cup: A Guy's Guide to the World of Infertility (Wonderful book to support men during infertility and amazingly helpful as it guides them to deal with the hormone rollercoaster that is IVF and their female partners.)
Mothering Multiples: Breastfeeding & Caring for Twins or More!
One and the Same: My Life as an Identical Twin and What I've Learned About Everyone's Struggle to Be Singular
Forum for Infertility Support in Canada
Products I love: Snuggle Me Organic, Earth Mama Organics Perineal Spray & Balm, Kindred Bravely Postpartum Underwear
Theralogix
This podcast episode was supported by Theralogix, makers of the TheraNatal line of nutritional supplements. TheraNatal supplements are specifically formulated to meet a woman's unique nutrient needs before, during, and after pregnancy. TheraNatal preconception vitamins contain all the nutrients you need to prepare your body for pregnancy, including folate and vitamin D. For women 35 and over, TherNatal OvaVite also contains CoQ10. All TheraNatal vitamins are dye-free, gluten-free, and cost less than the typical insurance co-pay. Use this link at theranatal.com to get 15% off.