To listen to this episode, and hundreds more birth stories in The Birth Hour archives, join our listener supporter Patreon here!
Logan Randazzo Four Birth Stories
Logan is mama of four girls, with two hospital births and two home births. Logan and her husband, Brian, always considered home birth but after their second daughter, Willow, was almost born in the car after only a 90 minute labor, they felt it was best to explore birthing at home. Labor number three, Aspen, was again 90 minutes and at home with their midwife arriving 15 minutes before the birth.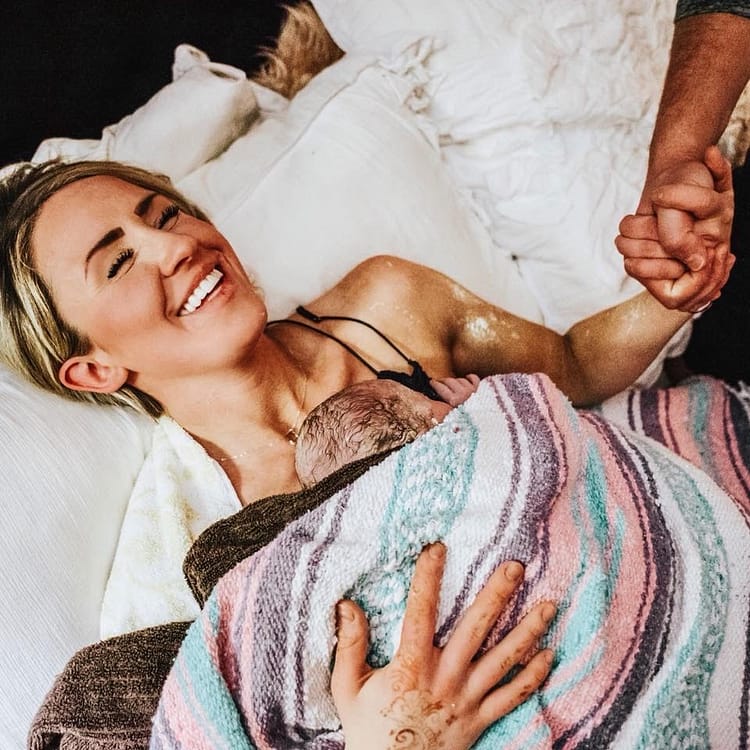 As expected, baby girl number four, Primrose, came into the world even quicker than her three big sisters, after a fast and furious 40 minutes of labor, leaving Brian and Logan at home for an unassisted birth with their three other children. Midwives arrived shortly after the whirlwind birth to a healthy 8lbs, 2oz Primrose! All was well and Logan shares how empowering the experience was for their whole family. Connect with Logan on Instagram @loganrandazzo.
Ergobaby
Today's episode is sponsored by Ergobaby. Founded in 2003, Ergobaby is dedicated to building a global community of confident parents with smart, ergonomic solutions that enable and encourage bonding between parents and babies. Ergobaby offers a broad range of award-winning baby carriers, strollers, swaddlers, nursing pillows, and related products that fit into families' daily lives seamlessly, comfortably, and safely. At the end of today's episode I spoke to Kelly all about the new Embrace carrier from Ergobaby.