To listen to this episode, and more than 300 other birth stories in The Birth Hour archives, join our listener supporter group here!
42 weeks + 6 days Homebirth
One day shy of being 3 weeks past due, Brittney and her birth team began natural induction techniques to give her the opportunity to birth her baby at home, just how she had always dreamed it would happen. Labor started at 2:20am with consistent contractions coming every 3 minutes. Brittney labored by herself until it came time to administer the first round of Hibiclens, which was the remedy of choice to combat her Group B Strep.
Once the birth team arrived, the day was spent collaborating as a team to support Brittney as she labored throughout the house, on the birth tub, birth ball, toilet, birth stool, in the shower, and (exhausting all positions) on the bed. Once the second attempt to manually assist her swollen cervical lip was successful, Brittney experienced the fetal reject reflex and their sweet baby was welcomed by her husband's hands, only to discover they "had a Teagan." The next hour was filled with the final stage of birth, breastfeeding, discovering how big their Teagan was, dissecting the placenta, and being completely overjoyed their baby was FINALLY with them.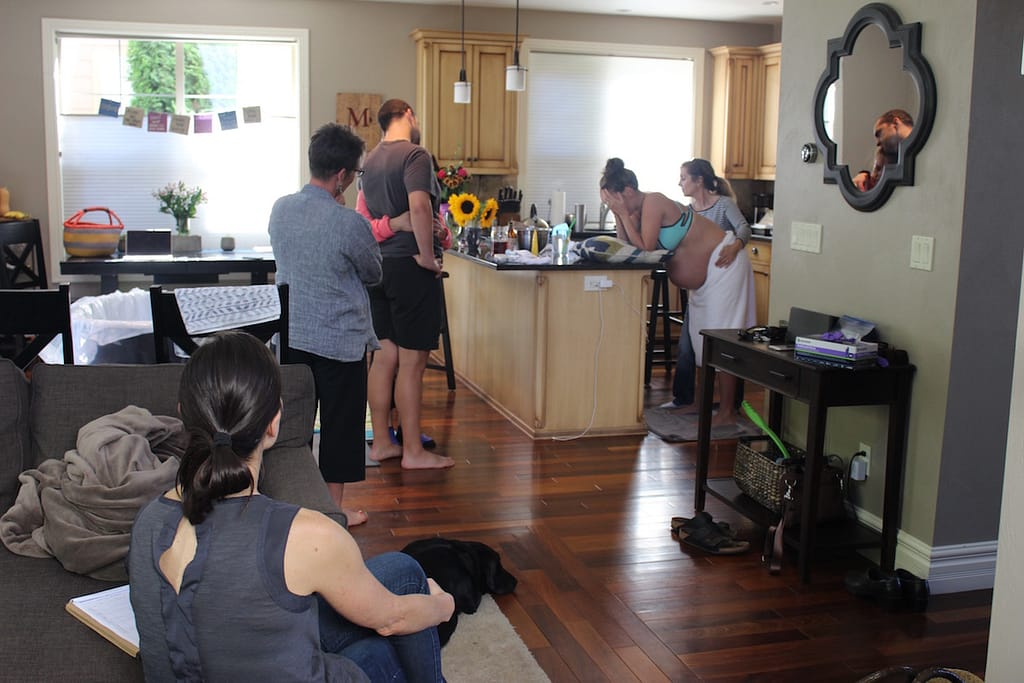 Brittney McCright Bio
Brittney is a mama to her boisterous almost one year old, Teagan, and 4-year-old black lab Kona. She and her husband live in Eugene, Oregon, where they strive to live an active lifestyle, purposely getting lost on the endless beautiful trail systems that make up the PacNorthwest. Brittney recently ended a five year career in Elementary School Counseling. She has an Undergraduate Degree in Psychology, a Master's degree in Counseling and is currently constructing her business as a birth, postpartum doula and Professional Counselor. Her practice will emphasize supporting individuals struggling with emotions relating to reproductive health issues, including family planning, pregnancy, perinatal loss, abortion, postpartum and transition into motherhood. Britney is on her own journey of coping with a substantial diastases recti and 2nd degree uterine prolapse recovery.