Despite a beautiful, complication free pregnancy, Megan's path to motherhood was not easy. After years of struggling to conceive, several fibroid removal surgeries, a difficult new role at work and the loss of her father during her first trimester, it felt as if she was stuck in knee-deep mud not knowing whether to grieve or allow herself to be happy.
Before long, at 41 weeks, she arrived at the hospital for her scheduled induction. After a great response to the Foley balloon, labor was in full swing. Despite the immense pain over the course of 15 hours, Megan felt like she was finally able to release the anguish that had accumulated over the past 9 months and finally, her son Sterling Dagger was born in a dimly lit room surrounded by his father and grandmother.
Megan's postpartum wasn't without stress and unfortunately, because of incorrect information regarding her LOA benefits, her maternity leave was cut from 16 weeks to 12 weeks. Returning to work was difficult for her and her husband, and ultimately, it was decided that she would leave her full-time job and pursue part-time work to once again be the primary caregiver of their son. Watching her son grow and explore the world around him felt like the best decision for her emotionally and her family.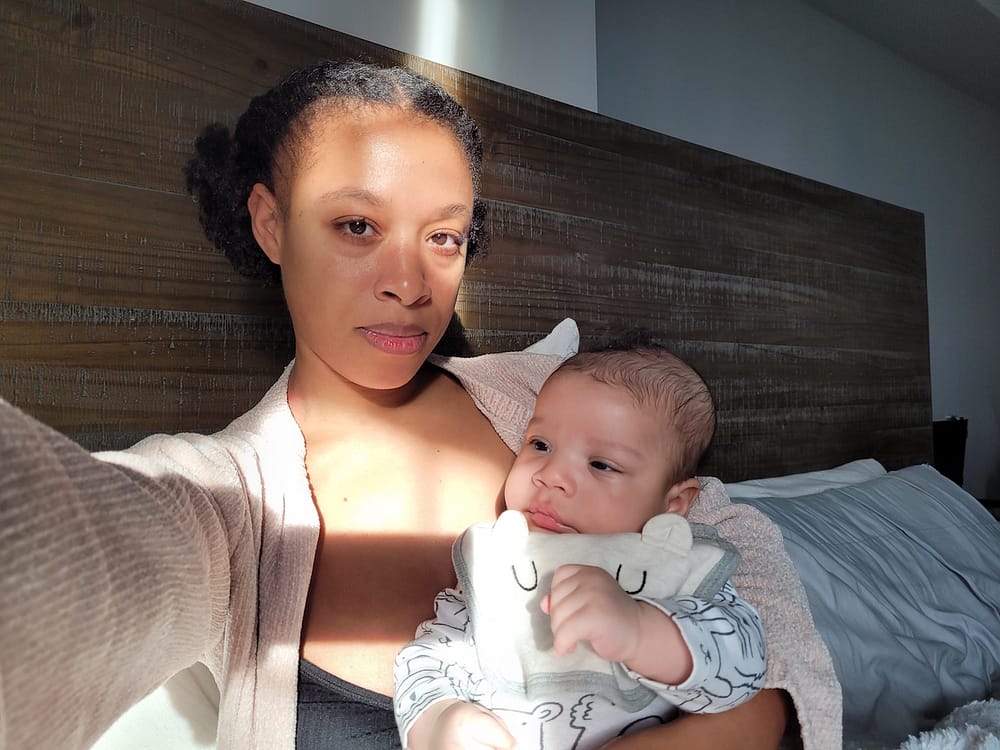 Megan Spar Bio
Megan is a 38 yr old creative millennial who, after graduating college, landed in the world of visual merchandising. She enjoys making things with her hands, listening to birth and tech podcasts and spending time with family. She met the love of her life, Brian, right after high school and after 10 years together they got married in Newport, RI on a cliff overlooking the water surrounded by a small group of friends and family. Now almost 20 years later they are raising their first child, Sterling Dagger and looking forward to this new adventure they're on called parenthood. Connect with her on IG @everythingafteryou.
Resources
Leaning on other women in my life
What to Expect app for meeting other moms
Ergobaby
This episode is sponsored by Ergobaby. Founded in 2003, Ergobaby has pioneered the gold standard for comfortable, ergonomic soft structured carriers. Their commitment to providing parents with the foundation to thrive has launched the company into creating a broad range of award-winning products that fit into families' daily lives seamlessly, comfortably, and safely – where function and quality are not compromised. In 2020, they launched Everlove by Ergobaby, a first of its kind baby carrier buy back and resale program, a sustainability effort to support families and the planet. Check out Ergobaby's Embrace in Soft Air Mesh and new Evolve 3-in-1 Bouncer that we discussed on the podcast!