To listen to this episode, and more than 300 other birth stories in The Birth Hour archives, join our listener supporter group here!
Birth Center Transfer & Homebirth
Zelda November 7, 2015
Erica planned a birth center birth with her first child. After a low risk pregnancy, she went into labor at 39 weeks and 6 days. After having early labor contractions all night she checked into the birth center at 6 am on November 6th. She labored there all day and eventually started to run a low grade temperature resulting in her midwife risking her out of the practice and insisting on a hospital transfer. After a total of 33 hours, she welcomed her daughter at a Houston Hospital.
Sage August 15, 2018
After her first birth experience Erica knew she wanted to try again for an unmedicated birth. Thinking her previous hospital transfer was necessary she opted for a group of midwives at a local hospital for prenatal care. After an upsetting encounter with one of the midwives in the group she followed her gut and switched to planning for a homebirth. Erica had another low risk and straight forward pregnancy and welcomed their son at home at 38 weeks and 4 days after only 6 hours of labor.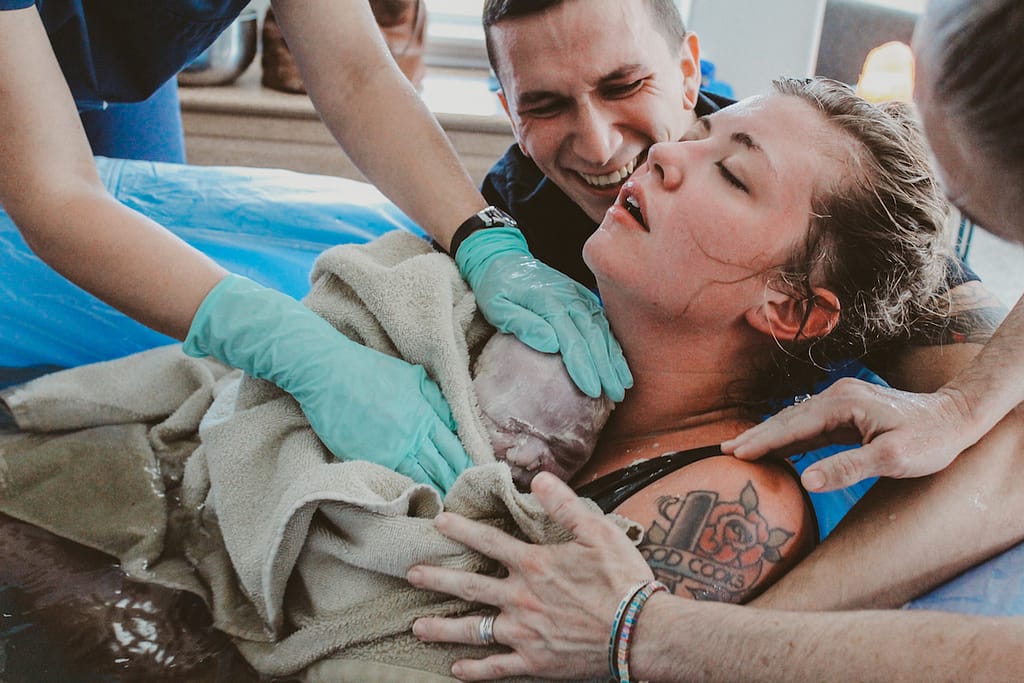 Erica Ormanovich Bio
Erica lives in Houston, Texas with her husband and three children. She is a Waldorf Teacher and is passionate about children and child development. She is also a blogger and podcaster interested in supporting women through all stages of life around eating disorder recovery, body positivity and body acceptance. Connect with her on Instagram at @okayyprim or via email at thewayyouareproject@gmail.com.
Resources
Ellyn Satter Secrets to Feeding a Healthy Family
Ellyn Satter Institute
Birthing From Within
Why Not Home (documentary)
Photos by House of Hangs Photography
Grove Collaborative
Today's episode sponsor is Grove Collaborative. Grove makes it easy to discover amazing natural home and personal care products. Grove selects only the best non-toxic products, so you can shop with confidence knowing that everything on their site is good for you, your family, and the planet. Grove's VIP membership provides our customers with: unlimited free shipping, a free full-sized gift every few months, price match guarantee, and amazing personal service.
Go to this link and when you sign-up you'll get a free gift!