To listen to this episode, and hundreds more birth stories in The Birth Hour archives, join our listener supporter Patreon here!
After a very early miscarriage, Melanie was surprised to find out she was expecting twins shortly after. She spent her pregnancy focusing on preparing for postpartum, both nutritionally and emotionally, and she struggled with SPD pain (Pelvic pain) and trying to decide on the best way to birth her girls. Towards the very end of her pregnancy, COVID-19 began to spread, adding a new layer of anxiety and uncertainty to Melanie's birth and postpartum experience. She elected for a C section, which went incredibly well, and is now one-week postpartum. 

Melanie Hadida
Melanie is a Canadian who's been living in the North of the UK for 8 years. She's a nutritional consultant and focuses primarily on Ayurvedic cooking, women's hormonal health, and more recently, pre and postpartum nutrition. She also owns her own small, specialty food business. Connect with her on her Website: www.melaniehadidanutrition.com or on Instagram: @melaniehadida and @spiecandgreen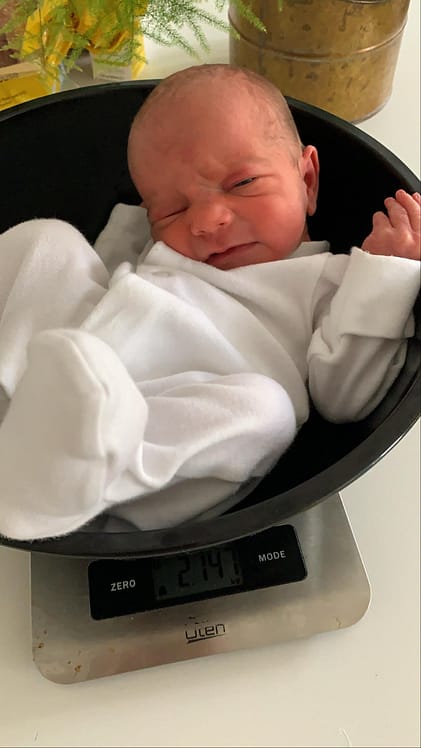 Resources
The Positive Birth Company Digital Pack
Podcasts: The Motherhood Sessions, Birth Hour, Informed Pregnancy Podcast, Twin Talks
The BB Hug Me Pillow
Kindred Bravely
Today's episode is brought to you by Kindred Bravely. From adorable maternity wear to comfortable nursing bras, this mom-owned company has you covered. See all of their comfy clothing at kindredbravely.com! I especially love their Simply Sublime nursing tank, their high waisted leggings (for pregnancy AND postpartum), the comfy Jane pajamas, and their high waisted underwear! Listen to this episode for a special coupon code!